Heroes V: Třinácté zatmění
Chcete zažít opravdové dobrodružství?
Chcete pomoci rozhodnout o osudu celého světa?
Bojovat po boku hrdinů známých po celém Ashanu?
Přijeďte se zúčastnit bitvy na téma počítačové hry
Heroes of Might and Magic
! Akce je vhodná jak pro zkušené hráče Larpu, tak pro začínající dobrodruhy. Má již dlouholetou tradici, kvalitní zázemí a podporu tvůrců hry.
Přijeďte 20. 6. 2014 do Luže u Pardubic a buďte součástí událostí, které hýbou celým světem! Více na
www.heroes5.cz
plakát akce
14.05.2014. 13:16
Nominace na Golden Geek Awards 2013
27.02.2014. 15:21
Stěhování obchůdku
Vážení zákazníci, ti z Vás, kteří chodíte nakupovat k nám do skladu, nám jistě dáte za pravdu, že stávající skladovací prostory jsou nám již velmi těsné. Abychom mohli nadále spolehlivě fungovat, rozhodli jsme se obchod přestěhovat do větších prostor.
Stěhování bude probíhat v týdnu od 3-9. února, v těchto dnech budeme mít jen omezený provoz - mějte proto prosím trpělivost, nebudeme moci rychle reagovat na Vaše emaily ani odesílat objednávky obratem.
Nový sklad bude v přízemí budovy na ulici Proskovická 686 v Ostravě Výškovicích, dostanete se k nám pohodlně autem (zastavit lze přímo u cesty před obchůdkem) nebo autobusem č. 27 - zastávka Smrčkova (od zastávky k nám je to cca 100 metrů).
30.01.2014. 10:59
Den dopravy zdarma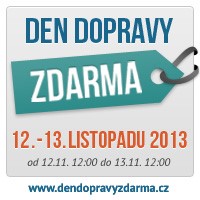 04.11.2013. 21:09
Terra Mystica - česká Hra roku 2013

14.10.2013. 15:09
Cenu Deutscher Spiele Preis obdržela Terra Mystica
20.09.2013. 13:22
IGA - Nominace her pro rok 2013
International Gamers Awards (IGA) tvořená mezinárodní porotou vyhlásila nominace pro tento rok. V porotě IGA zasedá 20 osobností ze světa deskových her (např. Ferdinand de Cassan z Rakouska, Scott Alden – tvůrce portálu BoardGameGeek, W. Eric Martin, který na témže portálu připravuje Board Game News a mnozí další). Hlasovat se bude v následujících dvou měsících a ceny porota udělí během mezinárodního herního veletrhu v Essenu v těchto kategoriích:
Strategická hra pro více hráčů:
Bora Bora
Bruges
Clash of Cultures
Ginkgopolis
Keyflower
Myrmes
Nieuw Amsterdam
Robinson Crusoe: Adventure on the Cursed Island
Snowdonia
Terra Mystica
The Palaces of Carrara
Tzolk'in: The Mayan Calendar
Strategická hra pro 2 hráče:
Android: Netrunner
Antike Duellum
Le Havre: The Inland Port
Mage Wars
Polis: Fight for the Hegemony
26.08.2013. 19:42
Pozvánka: Afterdark Fair
Afterdark fair - festival toho temnějšího z undergroundu, který tematicky navazuje na loňský brněnsko-pražský Gothic Jarmark se tentokrát představí v daleko větším a pestřejším kabátu.
V sobotu 28.9, brněnský klub Fléda poskytne útočiště nejen kvalitní hudební scéně, ale chybět nebude ani zbrusu nová umělecká stage, na které se během dne a večera vystřídá řádka skvělých tanečníků, spisovatelů a zajímavých přednášejících.
Samozřejmostí je opět všemi očekávaný temný jarmark originálních prodejců, ať už zvučných jmen, ale také těch méně známějších, kteří jenom čekají na objevení a místo ve Vaší šperkovnici či šatníku.
Nenechte se ovšem zmást, letošní ročník se neomezuje pouze na styl gothic, objevit můžete také lolita, steampunk, emo, rockabilly a další.
Tím vším a mnohem víc bude letošní temné tržiště – Afterdark Fair.
Festival vzhledem ke své obsáhlé programové náplni otevře svoje brány nikoliv zvečera, ale už v 15:00. Ten, kdo přijde mezi prvními, bude odměněn příjemným dárkem ve formě méně než polovičního vstupného.
Na co se tedy konkrétně se můžete těšit?
HUDEBNÍ STAGE:
- DARK GAMBALLE
- Sorronia (HU)
- Tezaura (křest CD)
- The Eclipse
- Alvaréz Peréz
- Wolfarian
- Eponine
- Sighisoara (SK)
UMĚLECKÁ STAGE:
- RIWAA NERONA
- Bellatrix – tribal fusion
- Petra Slováková, malíř a spisovatel
- Dance Institut Blanca – pole dance
- DJ Zlyhad
a mnozí další…
GOTHIC JARMARK:
- BLACK CAT
- EIRE
- METAL WEAR
- CORSET HEAVEN org.
- Dante
- Darkmona
- Oberna
- Porcelain Doll
- T-Hell Shop
- VAL
a mnozí další…
Vstupné - podle času příchodu:
15:00-16:00 - 75 Kč
16:00-17:30 - 95 Kč
17:30-19:00 - 110 Kč
19:00-20:30 - 140 Kč
20:30-00:00 - 160 Kč
00:00 - X - 50 Kč
A pro ty, co ví, že přijdou pozdě a nechce se jim platit víc za lístek - předprodej: 110 Kč
20.08.2013. 12:22
Shop roku 2013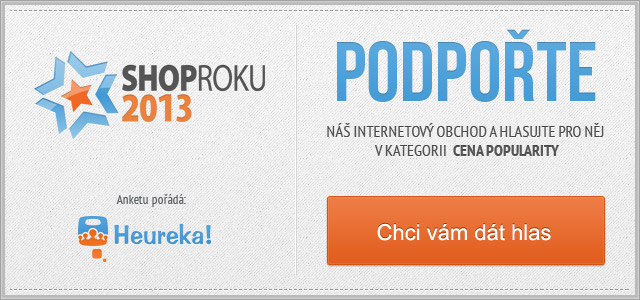 01.08.2013. 16:00
Conec se blíží – setkání fanoušků sci-fi a fantasy v Brně!
Pokud máte rádi sci-fi, fantasy, dobré seriály, deskové hry, RPG, LARP a podobné fenomény, mohlo by Vás zajímat, že se v Brně letos pořádá setkání jejich fanoušků! Určitě přijeďte, akci si užijete, ať už na takové setkání jedete poprvé, nebo jste podobných akcí projeli spoustu.
Akce se jmenuje Conec [konec], což je slovní hříčka vycházející ze slova con/convention používaného obvykle pro podobná setkání fanoušků. Conec bude letos v Brně od 15.8. do 18.8.2013 v prostorách základní školy na Botanické ulici. Těšit se můžete na bohatý program – programové linie jsou zaměřeny na fantasy, sci-fi, známé seriály, japonské a orientální fenomény a fanovskou scénu v ČR i zahraničí.
Proč přijet na Conec?
Kvalitní program – přednášky proházejí dopředu schvalováním a připomínkami orgů
Nonstop con – con bude otevřený i přes noc, nikdo Vás nebude z conu vyhazovat, i přes noc poběží v určité míře program (komorní LARPy, deskové hry, RPG, některé přednášky apod.), spaní na místě ve spacáku je v ceně
Kamarádská atmosféra, tolerance a otevřenost – con je tu pro Vás, abyste se bavili, orgové aby vám pomáhali
Hry a soutěže – kromě toho, že si na conu můžete leccos zahrát (deskové hry, RPG, LARP) budou probíhat také kvízy a soutěže ve kterých můžete vyhrát různé pěkné ceny
Obchůdky – na místě budou stánky s deskovkami, prodejci knih a komiksů, plackostánek, trička ze seriálů, steampunk obchod a jiné krámky
Dobré občerstvení – na conu bude profesionální čajovna a dýmkárna, kafekára, pivo z Brněnského domácího pivovaru Magistr, domácí utopenci a podobně
Web akce:
www.con-ec.cz
,
Facebook akce
Registrace
Využijte
registrační systém
. Conec vaši peněženku nepoloží! Při platbě předem stojí vstupné na celý čtyřdenní con jenom 350 Kč, na místě 400 Kč, je možné si zaplatit i jen vybrané dny.
23.07.2013. 11:35
Vyhlášení cen The Dice Tower 2012
11.07.2013. 22:07
Cenu Spiel des Jahres 2013 získala hra Hanabi
10.07.2013. 14:17